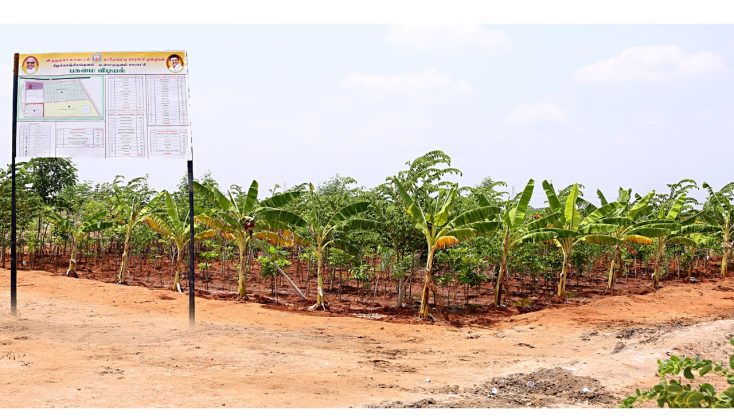 Virudhunagar accelerates tree planting and converts over 100 acres of arid land into green cover
Virudhunagar accelerates tree planting and converts over 100 acres of arid land into green cover
The state budget announced this year revealed that Tamil Nadu stands at 20.27% green coverage. The government now aims to increase it to 33% in the coming years. Therefore, all districts in the state have been assigned the goal of increasing forest cover each year. Thus, Virudhunagar district, which has one of the lowest forest covers in the state, has now adopted various techniques to convert barren land into green areas. Not only that, the administration has also generated a steady stream of income for the panchayats by selling vegetables, fruits and fodder growing in the arid lands.
All of this is undertaken under a project called 'Pasumai Vidiyal'which, when translated into English, means "the green dawn".
IDENTIFICATION OF VACANT LAND
By talking to Indian brains, Collector of Virudhunagar District, Meghanath Reddy, said: "The main reason for undertaking this project is twofold. First, there are invariably large tracts of land in several parts of the district, belonging to different government departments, which are barren. For example, the livestock department has about 20 acres of vacant land that can be used to grow fodder for the local people. Second, the administrations aim to grow a certain number of saplings each year in the district. »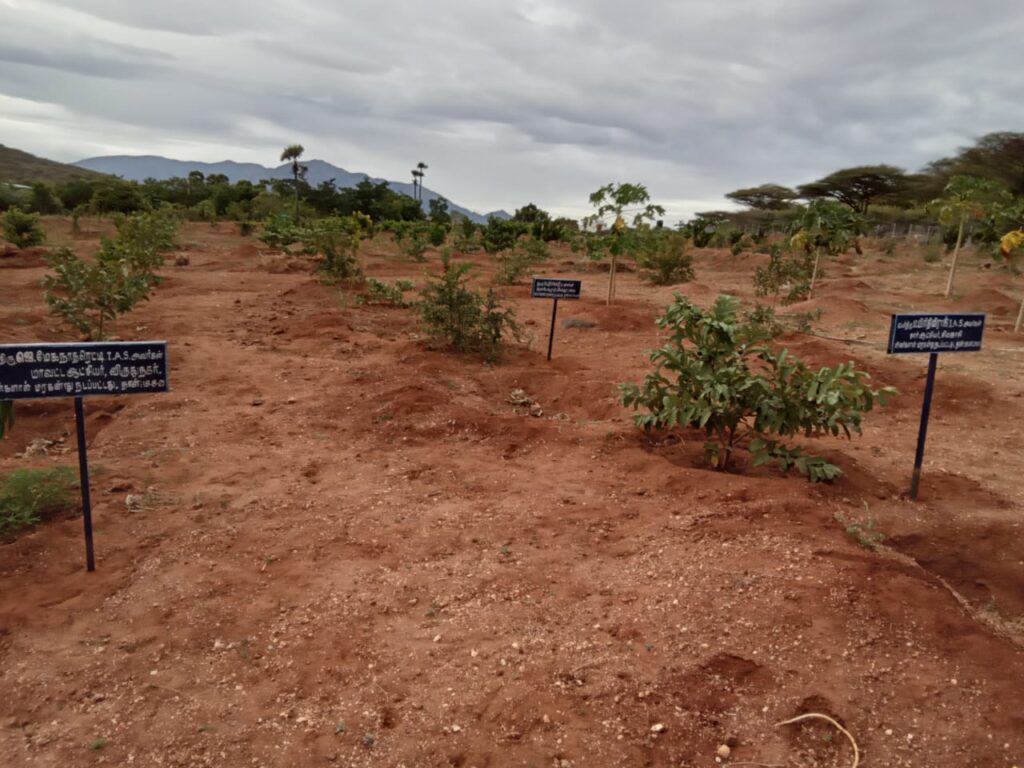 The administration, first of all, identified such large vacant and useless pieces of land under various departments, and then combined them with the goals they must achieve each year.
Mr Reddy said: "It was done in convergence mode. For example, a piece of land is taken from the revenue department and then soil tests are done by the agriculture department to see which plants will survive in that particular soil. Then, using the rural development service, we enlisted the MGNREGS workers. In addition, we have installed a borehole pump for regular water supply. »
HELPING THE COMMUNITY
The district administration has also dug agricultural ponds in the sloping areas and having a natural slope, so that the flowing rainwater can accumulate in one point. Mr Reddy said: "A lot of them have started to show results. In many panchayats, people have started harvesting drumsticks and selling them in the local market. Drumstick is a very popular vegetable in our district and always in demand. In some of the ponds on the farm, we even put fish inside, so that each time they grow, it can become another source of income for the panchayats.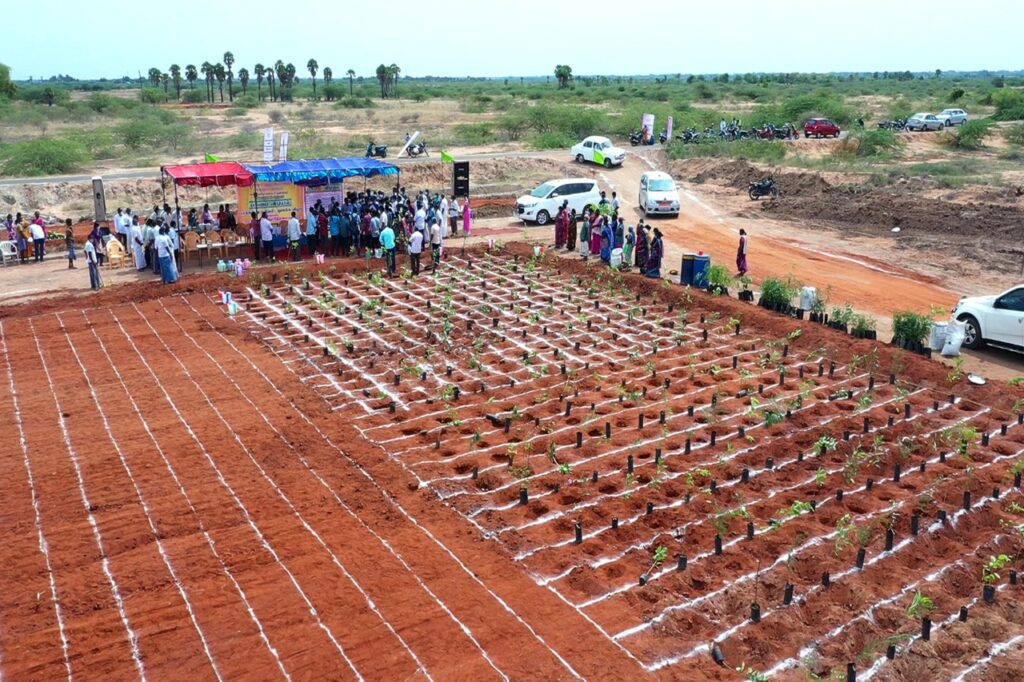 These initiatives were taken at no cost to increase green coverage and generate a stable source of income for the local population. The administration has so far converted 75 acres of land under the Green Dawn project in seven locations, under which around 30,000 saplings have been planted.
MIYAWAKI FOREST
Similarly, there are also small plots of land in rural areas that the administration wants to use to increase forest cover. Mr Reddy said: "Sometimes small plots of land in rural areas go undeveloped and are left unused and vacant as wasteland. These small plots cover about one or one and a half acres of land. We tried to convert this land into forest cover using a famous technique brought to us by a Japanese botanist, Akira Miyawaki.
The administration has undertaken a project under the name "Oorukku Oru Miyawaki" program, which means "one forest of Miyawaki in every panchayat". In these small pieces of land, about 150 to 500 saplings are planted in a particular ratio and variety. "The results are fast and the survival rate is even higher. These small lands are now being put to better use," Mr. Reddy added.
The administration took over this project in 108 villages covering about 105 acres of arid land. And about 38,000 saplings have been planted under this project, using the Miyawaki technique.