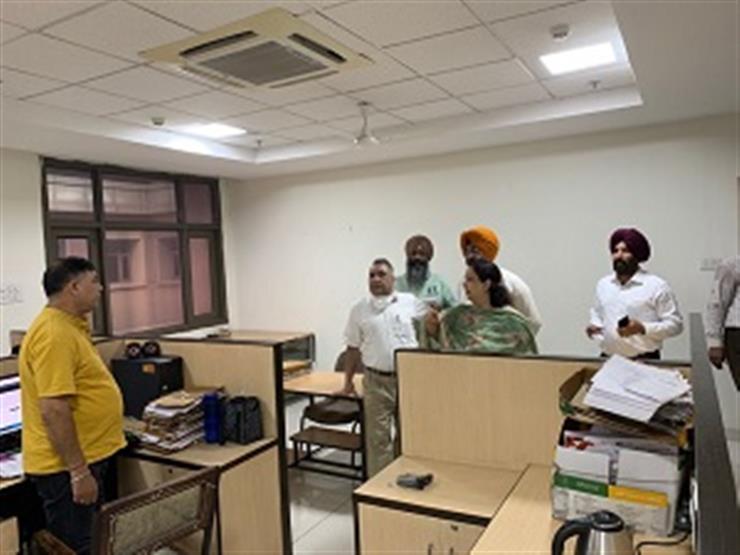 Vijay Kumar Janjua ACS Performs Surprise Audit of Livestock, Fisheries and Dairy Development Services at Livestock Complex
[ad_1]
CHANDIGARH: On the directives of the Chief Minister of Punjab, Mr. Charanjit Singh Channi, Mr. Vijay Kumar Janjua, IAS, Additional Chief Secretary, Livestock, Fisheries and Dairy Development, on Wednesday carried out a surprise check in the departments of the breeding, fishing and dairy development located at the Livestock Complex, Sector 68, Mohali. The directors of the three departments, including Dr HS Kahlon, director of the breeding department, accompanied Mr Janjua during the surprise check.
Giving details, an official spokesperson for the government of Punjab said that during the verification, few officers and employees of the relevant offices were found absent / late from their duties. Taking seriously note of this, Mr. Vijay Kumar Janjua gave verbal instructions to all agents / officials to ensure punctuality in their offices in the future and to ask for explanations from all absent. Instructions are also given to all staff / officials to be present at the office on time in the future.
He also asked the three directors to carry out routine surprise checks in the field offices, also by forming a team of joint directors and deputy directors.
In addition, he also asked the three departments to scan the office folder and send the official files via e-office in the future.
[ad_2]