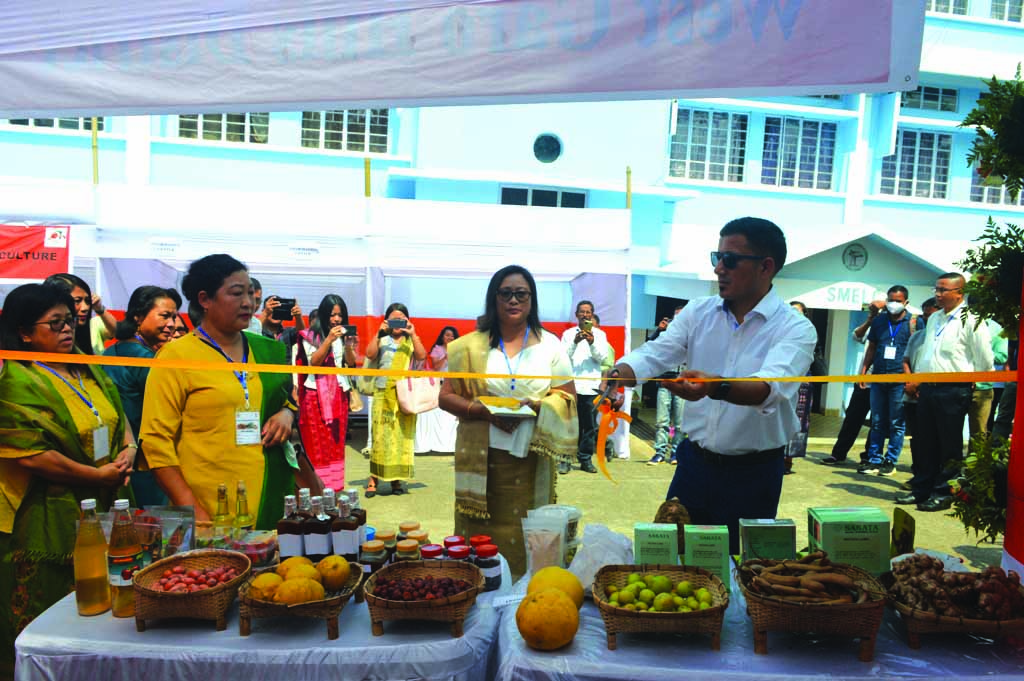 Planting areca nut is not sustainable: WGH DC
TURA, March 12: West Garo Hills Ram Singh said on Saturday that planting areca nut is not sustainable even if it provides good yields at the start.
West Garo Hills DC's remarks come a day after the state government advised during the current budget session that the Center no longer approves Mission for Integrated Horticulture Development (MIDH) programs. for areca nut, citing health risks.
Speaking at a state-level Horti Exhibition-cum-Honey Festival, at SMELC, Dakopgre, Tura, as the main guest, Singh also said that the increase in the plantation of walnuts areca can precipitate the loss of forest cover, especially around water sources, thus causing water scarcity.
Referring to the program, the DC also said that such type of platform is essential for farmers to showcase their products as well as learn technical methods including promoting marketing skills for successful sale of their products.
Stating that horticulture has a plethora of activities, Singh suggested the adoption of integrated agriculture with agriculture and related sectors, including livestock, for improved production and sustainability, keeping in mind mind the preservation of the environment.
Informing that Meghalaya is the net importer of almost all commodities, Singh said there is plenty of land in the region for people to grow their own food and increase production by adopting integrated agriculture.
He also urged the people to promote integrated farming or mixed farming among the farmers as it can bring job opportunities for others as well as increase in agricultural produce and look forward to making the villages self-reliant by exploring various entrepreneurial opportunities.
Informing that Garo Hills has a high incidence of anemia and ranks second after Jharkhand for malnourished children, the DC urged relevant officials to ensure that people eat healthy and nutritious food, and cultivate and sell their agricultural products.
Earlier in the program, the DC inaugurated the stalls set up by the farmers on the site which displayed various agricultural and horticultural products and organic honey.
The program was also attended by District Agriculture Officer Purnima K Sangma, Deputy Agriculture Director Alinaro Ch Momin, District Horticulture Officer Williamnagar, Jitendra Prasad Barma, District Officers , among others.