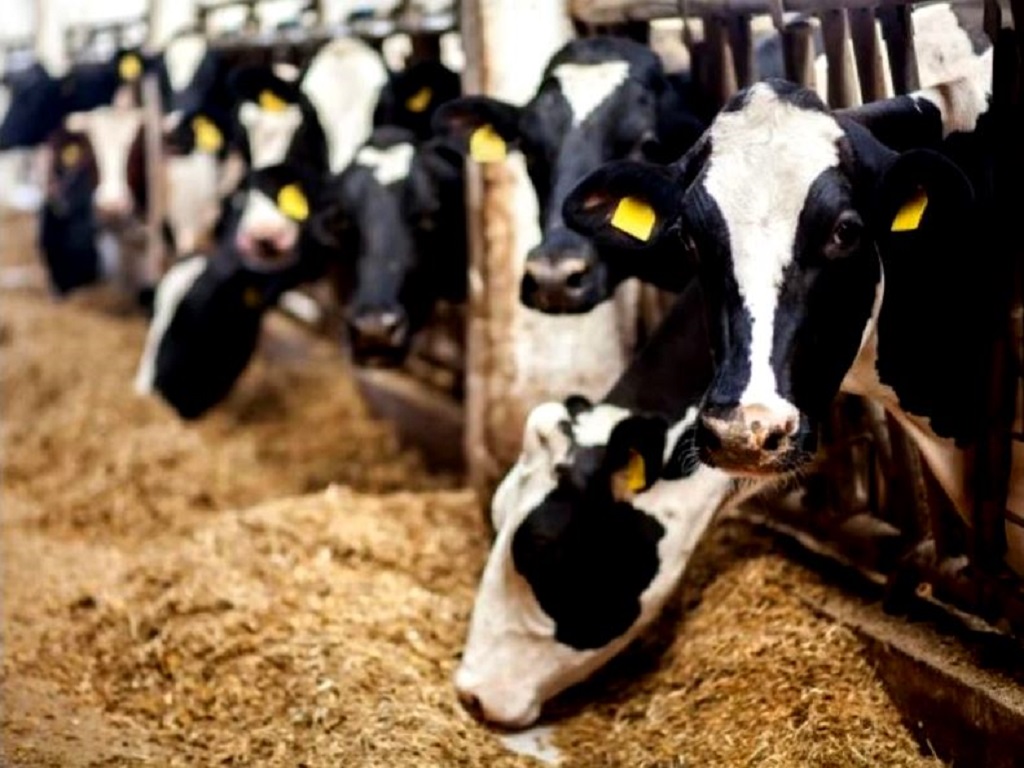 Livestock farmers will benefit from IVF technology; Making cow farming more profitable





Haryana is struggling to cope with the threat of stray cattle as male calves/oxen are no longer useful to farmers. The low milk yield of cows is also a major obstacle for farmers. Dr Parveen Goel, director of research, said five cows had successfully calved using the technique and five others were at different stages of gestation.
By in vitro fertilization and embryo transfer technologies (IVF-ETT), the Lala Lajpat Rai University of Veterinary and Animal Sciences (LUVAS)Hisar, boosted the germplasm quality of indigenous breeds of cows (Sahiwal and Hariana).
Scientists have claimed that the technology will encourage farmers to raise cattle as it will increase the milk productivity of cow breeds and increase the high chances of female offspring. Haryana has been grappling with the problem of stray cattleas a male calves/oxen are no longer useful to farmers. moo milk production in cows also causes problems for farmers. Dr Parveen Goel, director of research, said five cows have successfully calved using the technique and five more are at different stages of gestation. Pregnant animals belong to different gaushalas of Hisar, Jind, Sirsa and sonepat districts.
Dr. Vinod Verma, Vice Chancellor of LUVAS, Hisar said that by using this technique, the number of quality female animals could be increased in a short time, which would help farmers to increase their income by having female calves of superior genetic quality. with a higher milk production potential. According to Dr. Verma, this technique would be beneficial in reducing the number of stray cattle.
Farmers are no longer interested in keeping oxen/bulls at home since they have already been phased out of farming activities due to the advent of technology.
"This strategy will also contribute to the self-sufficiency of gaushalas. Raising cattle is an important source of income for many farmers in the state, and many poor and marginal farmers in the state raise low-milk producing cows. Using this technique, farmers can replace their animal/herd with high milk yielding indigenous cows," Dr Varma said.
Dr Goel also said that LUVAS was working on the propagation of the Sahiwal breed and intended to work with the Hariana reproduce in the future. In Brazil and the United States, IVF-ETT is used as part of standard breeding program. Brazil is a pioneer in this field.
The implementation of IVF-ETT program would undoubtedly transform The Indian dairy industry. The university has set up an IVF laboratory as part of the center project.
"Implementation of Embryo Transfer and In Vitro Fertilization Techniques for Cattle Husbandry", which is carried out in collaboration with the Haryana Livestock Development Board.
Oocytes are aspirated from elite donors, who produce plenty of milk and are in good reproductive health, and incubated with sexed semen from elite bulls in this project. The chances of obtaining a female calf vary from 80% to 85%. The high quality embryos are transferred to the surrogate mother, a cow with low milk yield.
Show your support for agri-journalism
Dear customer, thank you for being our reader. Readers like you inspire us to move farm journalism forward. We need your support to continue delivering quality agricultural journalism and reaching farmers and people in every corner of rural India.

Every contribution is valuable for our future.
Contribute now