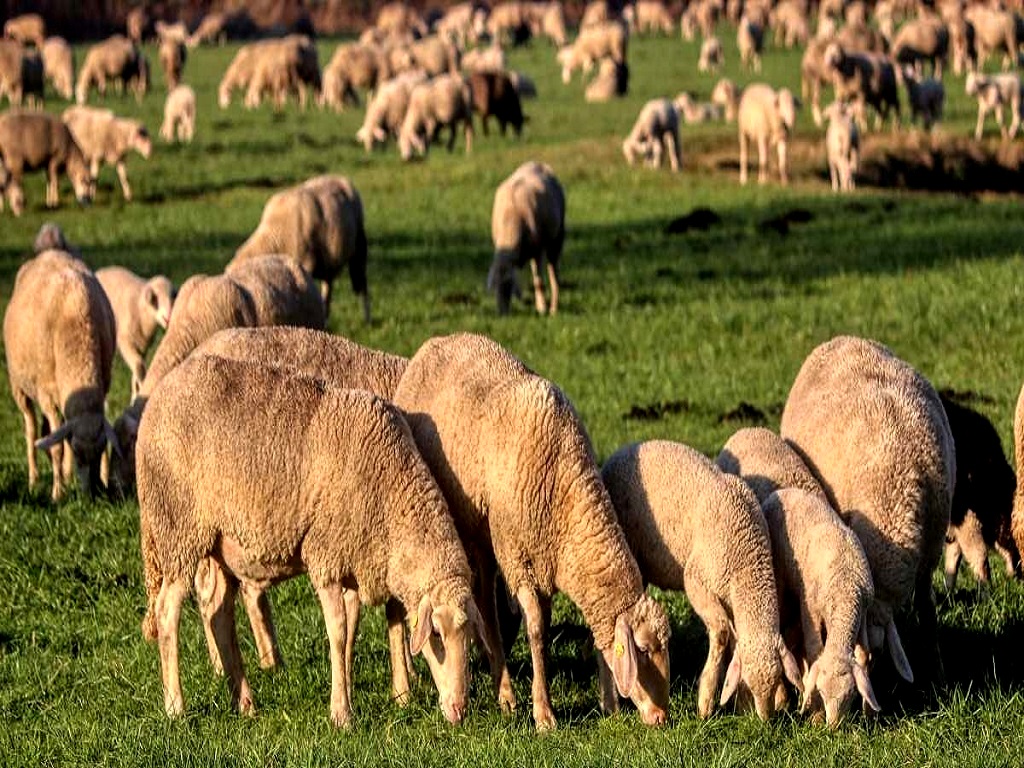 Integration of the sheep development program to boost the livestock sector at J&K
Livestock farming, a sector of agriculture, has become an attractive industry in Jammu and Kashmir due to its high profit potential and low investment. The government of Jammu and Kashmir has launched the Integrated Sheep Development Program in 2020 with the aim of promoting the establishment of sheep and goat units on the territory of the union.
A budget of around Rs.10 crore has also been set aside for the initiative. Residents of Chhapar village in Jaganoo block of Udhampur have already started reaping the benefits of the scheme and are reaping huge profits.
According to one of the beneficiaries, "The Department of Animal and Sheep Husbandry gave us 10 goats in addition to the 10 we already had. We make a lot of money from it and we already have around 60 to 70 goats. Every year we are able to sell around 2-2.5 lakh ghee. We also received ewes and lambs from the department. We are very happy to do this work."
Villagers buy sheep and goats under the scheme, which is also in line with PM Modi's mission to double farmers' incomes.
"The scheme involves around six units of sheep and goats in the Jaganoo block. Previously, people here had to migrate to cities to find employment, but now with the help of government programs, they reap huge profits. First, it has reduced migration and, second, it has increased people's interest in livestock industry Dr. Vikrant Raina, veterinary assistant in the livestock department in Jaganoo block of Udhampur, said.
Raina further said that the scheme is helping to realize Prime Minister Modi's vision of doubling farmers' incomes by increasing farmers' income they generate by practicing agriculture.
We also provide breeders with timely livestock dosing, deworming and dipping. In addition, we regularly vaccinate livestock against several diseases. If a problem arises or a disease outbreak occurs, we provide the farmers with all the necessary assistance so that they suffer minimum loss and produce maximum income, enabling them to further develop their business," he said. added.
Despite huge potential and favorable environment for sheep and goat farming, Jammu and Kashmir still faced a large gap between demand and supply of sheep.
However, since the implementation of the integrated sheep development program, sheep production has increased by nearly 12 lakh kg. It has also proven to be a life-changing program for herders, as they now have access to premium breeds that produce enough wool and sheep, Raina said.
The Integrated Sheep Development Program is an innovative government program designed to augment and complement existing and new breeding programs in the Union Territory and Central. The program provides beneficiaries with a total of 25 sheep or 10 goats free of charge.
According to the Sheep Department of Jammu and Kashmir, 921 sheep and goat units would be established under the scheme by the end of March 2022, giving direct employment to 5,954 people in the state.
And then from the third year of establishment, the Animal and Sheep Breeding service collects five or two female ewes or goats from each beneficiary for the next five years until the herd is fully recovered.