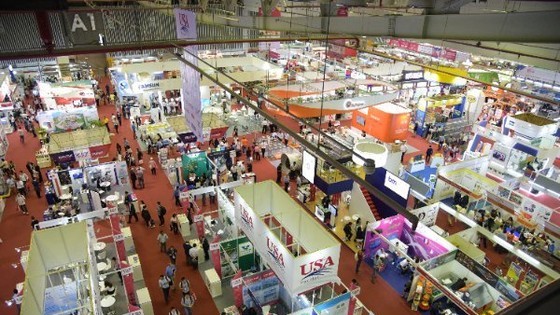 Increase business promotion opportunities for livestock enterprises | Economy
As a result, the livestock industry in Vietnam is developing at a relatively high speed, and livestock productivity has increased by 10-20% over the past ten years. Most of the world's high-yielding livestock breeds were bred in Vietnam.
Currently, Vietnamese livestock products not only meet the demand of 100 million people in the country, but also for export. Especially, in recent times, with the open door policy, Vietnam has created a favorable investment environment and conditions for many large corporations and enterprises from the United States, Europe, Japan, South Korea South, Thailand and China are investing and developing commercial livestock activities. In Vietnam. It also shows that the role of the livestock industry remains important.
On this basis, to attract foreign investment to participate in this field, and at the same time increase connectivity and trade with domestic enterprises and farmers, the organizers will organize the 8th International Exhibition and Conference on Animal Husbandry, Veterinary, Dairy , meat processing and aquaculture – ILDEX Vietnam 2022. It is the first international livestock exhibition to return to the Vietnamese market after nearly three years of disruption, meeting the expectations of companies in the sector and providing an essential bridge allowing international companies to access the Vietnamese market while promoting business cooperation and improving technology in the livestock industry.
According to the organizers of the exhibition, besides the exhibition and product introduction, at ILDEX Vietnam 2022 there is also a series of specialized international seminars on animal husbandry, chaired by leading organizations and experts. livestock industry plan, including Animal Production Department workshop under MARD; the National Agricultural Extension Center and Humane Society International Seminar on "Animal Welfare – Trends, Opportunities and Solutions for Vietnam's Livestock Industry"; Vietnam Ruminant Breeding Association (VINARUHA) Seminar on "Developing High Quality and Productive Commercial Cattle and Goat Production in Vietnam".
The exhibition will be held from August 3 to 5, 2022 at the Saigon Exhibition and Convention Center (SECC) in District 7 of HCMC.