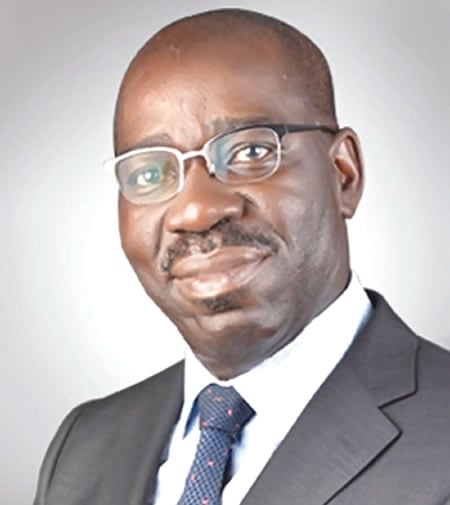 Edo government creates livestock department
[ad_1]
The Edo government on Thursday established a new Livestock Services Department within the state's Ministry of Agriculture and Natural Resources for efficient service delivery in the state.
The ministry's permanent secretary, Peter Aikhuomobhogbe, said the new department would ensure good animal management in the state.
Aikhuomobhogbe noted that the department would also help formulate livestock policies and provide quality livestock services to improve productivity.
"We are pleased that Governor Godwin Obaseki has approved the creation of the department to focus on modern, efficient and humane ways of caring for animals," Aikhuomobhogbe said.
The national president of the Nigerian Institute of Animal Sciences (NIAS), Professor Baba Yusuf-Abubakar, while responding to the development, congratulated the governor on the establishment of the new department.
Represented by the institute's first vice president, Chief Simon Ohwofa, Yusuf-Abubakar said the department will ensure proper management and regulation of animal production in the state.
"We very much hope that this ministry will add considerable value to the provision of services by the government to the people, especially in the area of ​​animal husbandry.
"We also say a big thank you, Mr. Governor, for approving a ministry office for the Institute's new zone office.
"This has allowed the Zone, created this year, to take off successfully and oversee the activities of the Institute in Edo, Delta and Bayelsa," he said.
The president, however, appealed to the governor to provide an operational vehicle and adequate funding for the new department.
He added that an operational vehicle and funds would improve the performance of the department
He pledged the unconditional support of the Institute and the Association of Animal Sciences of Nigeria (ASAN) to the state government.
According to him, the Institute through its training and internship department is ready to partner with the state government.
"In the area of ​​youth training, empowerment and participation in agricultural and agro-industrial enterprises in the livestock value chain.
"It is the surest way to channel the abundant energy of young people for economic gains and sustainability.
"The Institute is also open to further discussions with the Edo State government on this and other areas of common interest for the benefit of the people of Edo," he added.
Yusuf-Abubakar praised the state governor for his various agricultural programs, adding that the programs have helped mitigate the negative impact of the COVID-19 crisis on the economy.
The director of the new department, Mr. Eno Otamere, then led members of the institute around the new department of breeding service.
YOU MUST NOT MISS THESE NIGERIAN TRIBUNE TITLES
Edo government creates livestock department
We haven't had a water supply for months – Abeokuta residents
Despite the huge investment by government and international organizations in the water sector, water scarcity has become an eternal nightmare for the people of Abeokuta, the capital of Ogun State. This report x-rays the lives and experiences of residents to get clean, safe and affordable water amid upsurge in COVID-19 cases in the state… Edo government creates livestock department
[ad_2]