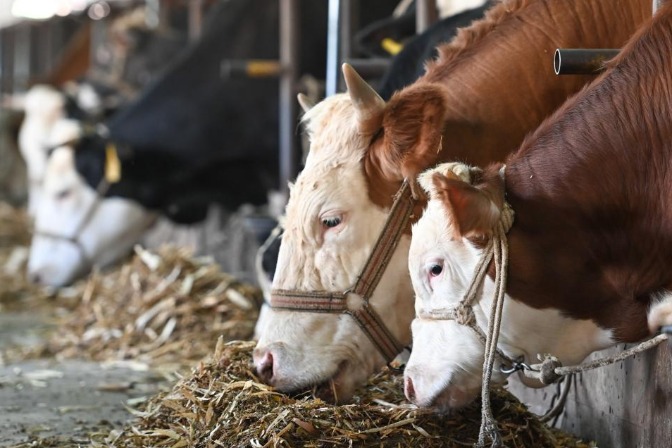 Chinese lawmakers to revise animal husbandry law
China will improve livestock and poultry disease surveillance to prevent public health risks by revising the livestock law, a senior lawmaker said Monday at a press conference.
The draft law revision will be considered in more detail at an upcoming session of the Standing Committee of the National People's Congress, China's top legislature, which is due to meet from Wednesday to Sunday.
Along with stepping up monitoring, the draft amendment will also boost the harmless processing and resource utilization of livestock and poultry to enhance sustainable development, according to Zang Tiewei, spokesperson of the Legislative Affairs Commission. of the NPC Standing Committee.
"Livestock is an important industry linked to the national economy and people's livelihoods," he said, adding that the country's top legislature not only ensures the safety of grain production, but also guarantees the efficient supply of vegetables, meat, eggs and milk. .
He pointed out that by amending the law on animal husbandry, the country aims to ensure a stable supply of essential agricultural products and promote the industrial growth of high-quality animal husbandry.
The draft revision requires governments at the provincial level to take responsibility for procurement, with the establishment of a unified market surveillance and alert system for livestock products, he added. .