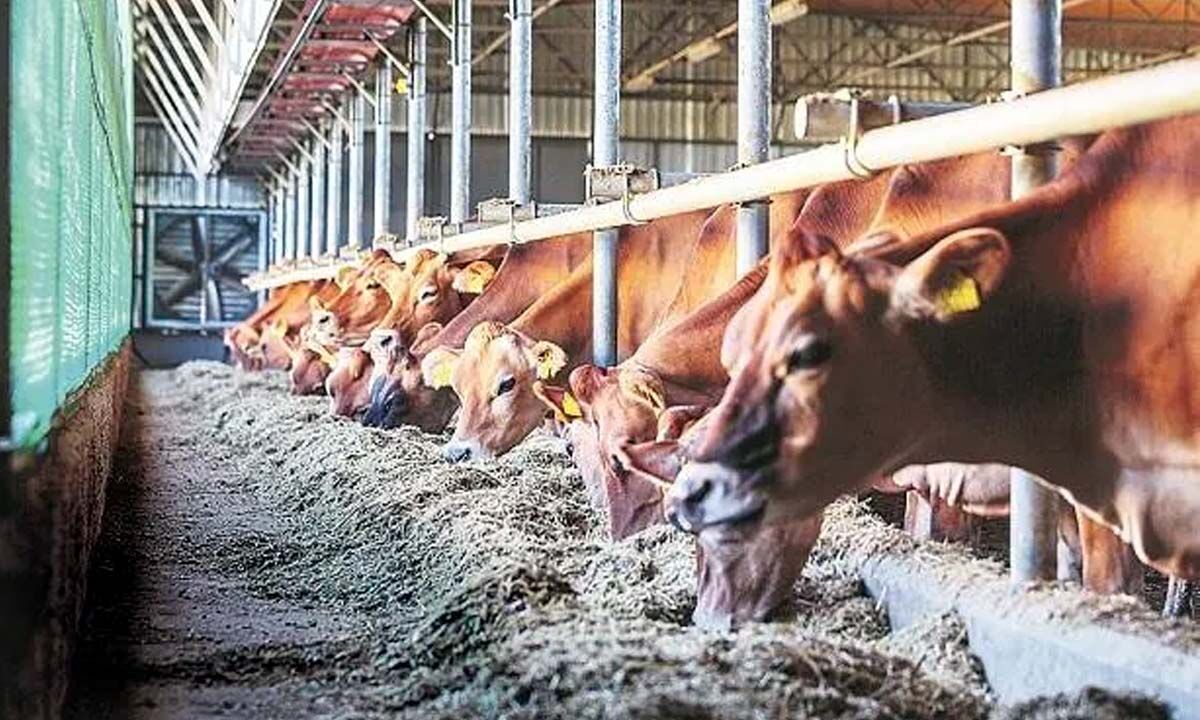 Breeding, dairy goes to high technology
New Delhi: In a bid to deploy the latest technologies and devices like biometrics, Internet of Things (IoT) and drones in animal husbandry and dairy, the central government will soon engage such specialized entities in this sector. These entities will include leading IT companies, animal husbandry and dairy organizations, startups, and research and education institutes.
The Department of Animal Husbandry & Dairying (DAHD) has started the process of engaging IT organizations for the use of biometrics for animal identification, the use of IoT devices for farm animals, traceability for dairy and livestock products using blockchain or any other technology, and use of drone technology in the livestock and dairy farming sector, official sources told Bizz Buzz.
A year ago, the government launched the National Digital Livestock Mission (NDLM) to uniquely identify each livestock. At present, cattle identification in India is mostly done through ear tags. However, a need has arisen for a biometric method of animal identification that would make unique identification a foolproof mechanism for all purposes. Therefore, the focus is on biometric identification through digital means.
The use of IoT devices in the livestock sector will help farmers to measure various relevant vital parameters of animals, such as their movements, body temperature, humidity, heat detection, other medical parameters and food consumption, sources said.
This can be achieved by using loT devices for real-time monitoring of livestock activity, rumination and other vitals. The data thus collected can be useful in some of the activities using artificial intelligence (AI) and machine learning algorithms. The data will help identify, among other things, abnormal behaviors for prompt medical help, monitor parameters before and after the response to treatment drugs and give alerts for artificial insemination, confirmation of pregnancy and stress. .