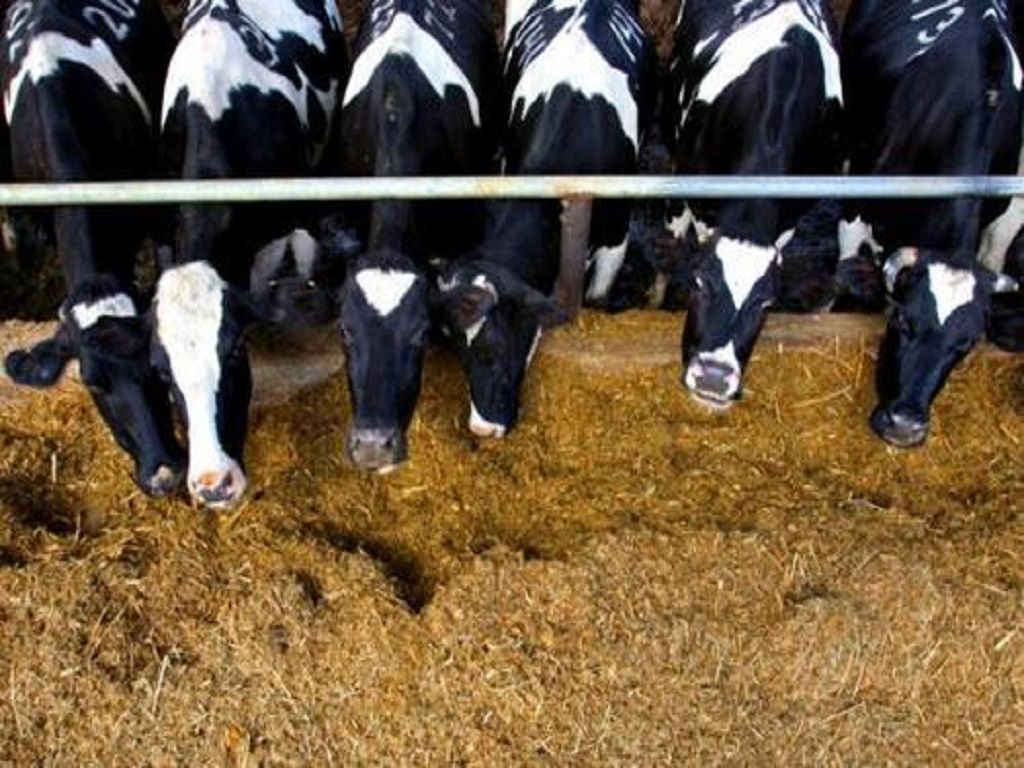 A helping hand from the Livestock Department





According to official sources, the department would pay a rental amount of Rs 10,000 per acre to farmers who grow fodder for farmers on behalf of the government.
The Livestock Department, Anantapur has started a fodder production scheme in which farmers with large land assets of at least 10 acres can grow fodder on their land and receive a rental payment of Rs 10,000 per acre , as well as commission payments of Rs 10,000 per cut and Rs 30,000 for three cuts per year, for a total of Rs 40,000 in annual income.
Farmers should be able to buy fodder grown on their land at a subsidized price. According to official sources, the department would pay a rental amount of Rs 10,000 per acre to farmers who grow fodder for farmers on behalf of the government. The initiative is designed to benefit cattle farmers and fodder producers, especially during the summer season when fodder is limited.
Shortage of water and fodder: real challenges for livestock farmers
Water scarcity and fodder scarcity are two demotivating issues for farmers who do not engage in cattle farming. Everyone in the rural areas recommends raising cows and buffaloes to supplement the volatile income from agriculture, which is subject to the factors of nature.
NABARD and the state government once encouraged domestic cattle ranching, saying raising a few buffaloes or cows could help distressed farmers overcome financial difficulties. Due to a lack of fodder and their inability to grow fodder in their fields due to water constraints, many farmers have stopped cattle farming.
Because they only have two to three acres of land, many small, marginal farmers view fodder production as a luxury. When fully implemented, the new system will give farmers much-needed incentives. To withstand the drought conditions, agriculture, horticulture and animal husbandry should be the three-pronged strategy for every farmer in Rayalaseema and Anantapur in particular, according to agricultural and integrated pastoralists.
The step towards sustainability
For agricultural activities to be sustainable, an integrated strategy is needed. The dairy industry is in crisis due to its dependence on external feed supplies. Many people had sold their cattle because they could not feed them.
"If the government can guarantee the availability of fodder through its new scheme," says Kamalamma, a farmer from Kotanki, "then our family will consider reviving our age-old tradition of cattle herding."
Vijay, an educated farmer from Garladinne, said the state government could instantly adopt the scheme and encourage farmers with ample water sources to grow fodder on a commercial scale and sell it to cattle ranchers, thus avoiding the shortage of fodder. These entrepreneurs should benefit from incentives and subsidies from the government. The government could even lease land to these innovative farmers to establish fodder production centers for cattle ranchers.
Show your support for agri-journalism
Dear customer, thank you for being our reader. Readers like you inspire us to move farm journalism forward. We need your support to continue delivering quality agricultural journalism and reaching farmers and people in every corner of rural India.

Every contribution is valuable for our future.