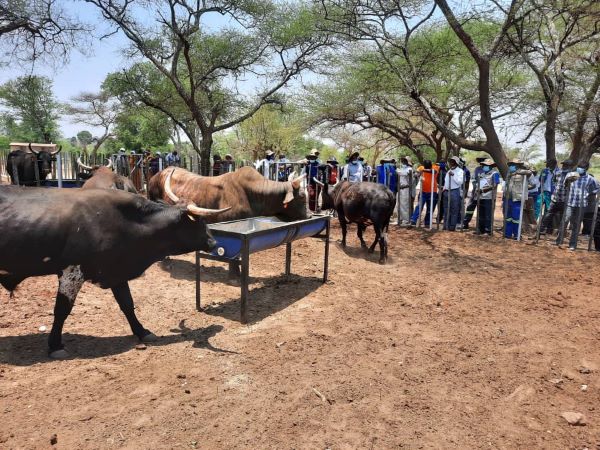 25,000 Zimbabwean farmers will benefit from livestock business centers
By Lawrence Paganga
At least 25,000 farmers in five provinces of Zimbabwe are expected to benefit from the establishment of livestock trading centers to provide facilities and services for livestock and goats under one roof.
The project is implemented in rural areas with financial and technical assistance from Beef Enterprise Strengthening and Transformation (BEST).
BEST is a European Union (EU) funded project under the Zimbabwe Agricultural Growth Program (ZAGP) that supports goat, pig and cattle herders.
The BEST project provides farmers with goat and cattle facilities under one roof.
The project also brings farmers closer to related services, including pen fattening, livestock auctions, access to credit, vaccination, labeling and input supply.
The BEST project is implemented in five provinces of Zimbabwe and aims to create a strong and competitive beef value chain that promotes improved trade, job creation, food security and inclusive green economic growth. by 2023.
The targets are 25,000 small and medium ranchers as well as commercial cattle ranchers.
Private sector partnerships with cattle producers are the core business, hence the involvement of meat processing companies such as Sabie Meats, Montana Carswell Meats, Outback Safaris Balu Pecan and Livestock Company.
The key strategy of the project is the creation of Livestock Business Centers (CBCs) managed by the private sector. CBCs create poles of production, extension and marketing activities for cattle producers who will have access to input and product markets, financial and reproductive services, fodder production and training in 'breeding.
A total of 10 main CBCs with 50 satellites are planned. CBC Balu in Umguza District, Matabeleland North Province and CBC Lapachi in Mwenezi District, Masvingo Province, will have irrigated pastures under central pivots.
In view of the continued increase in livestock feed costs to supplement beef cattle during perennial droughts, the BEST project launched an initiative to demonstrate forage and forage production using the extension approach main farmers.
For goat breeders, the project aims to improve the capacity of small producers, especially women and young people, to improve their breeds, production, productivity, facilitate access to viable markets and improve the organizational effectiveness.
Forage crops have been widely encouraged to provide food resources for livestock, especially during the dry season and years of low rainfall.